Author:

Jay Patel



Updated on:

2023-11-02



Posted on:

2022-12-26



Viewers: 681 (December 2022 until April 2023)

Last month viewers: 152 (April 2023)

Categories: PHP Tutorials, PHP community, PHP opinions


PHP has attained a degree of success that is unprecedented. Many years ago, PHP established itself as the leading programming language in the world.

The result of this level of adoption of PHP is that there are many ready-to-use solutions written in PHP for many purposes.

Read this short article to learn more about several suggested PHP and JavaScript applications that you may be missing and that are useful for business purposes, like CRM, email marketing, visual content editors, contact forms, and URL shorteners.

By Jay Patel
<email contact>
Why PHP Got So Popular Until Today
The prime reason why PHP has come across elaborate popularity is that its syntax is easy to understand and use.
People who have no prior experience in coding can also enter the PHP realm. Similarly, well-created PHP scripts also make the programming language popular among the internet and developer community.
Top Free PHP Scripts for Websites for 2023
Perfex, by MSTdev, is a Powerful Open Source CRM. It is characterized by a clean design and is a great fit for companies, freelancers, and a range of other users. The project management tool has sales of 11.5 K and has an average rating of 5-stars over CodeCanyon.
View the live preview of Perfex here!
mailwizz by twisted 1919 is a PHP script to send an email that comes with a full set of features and is efficient and easy to use. This PHP mail script has achieved sales to over 11400 customers and has an average rating of 5-stars at CodeCanyon.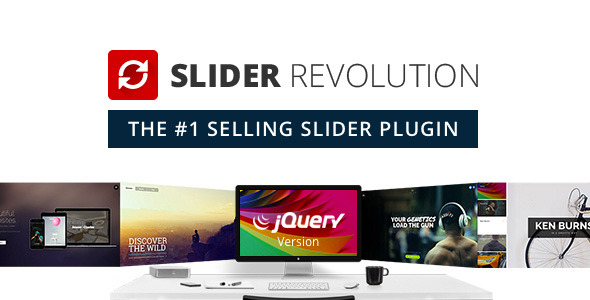 Slider Revolution jQuery Visual Editor Addon, created by themepunch is a visual slider builder that you can use in sites even those that do not use WordPress. The add-on enhances your jQuery version of Slider Revolution with a visual interface. The addon has made over 7400 sales and has an average rating of 4.5-stars at CodeCanyon.
Quform is created by ThemeCatcher and is a Responsive Ajax Contact Form. As a WordPress form builder plugin and PHP contact form script, it features prime functionalities such as drag and drop and one-click operations. It works on all major browsers and takes away all styling related worries. Quform has sales of 7.2K and an average rating of 4.2-stars on CodeCanyon.
Prime url Shortner is the top link shortener and is created by KBRmedia. It has powerful features and the subscription module turns your site into SaaS. The URL shortener has made 5.1 K sales to date and has an average rating of 5-stars in CodeCanyon.
Read more about : php scripts
Conclusion
Even after you buy PHP scripts or use the best PHP scripts, professional aid will let you get the best outcomes for your requirements. Cyblance is the best PHP web Development Company and you can hire PHP developers from us.
You need to be a registered user or login to post a comment
1,611,980 PHP developers registered to the PHP Classes site.
Be One of Us!
Login Immediately with your account on:
Comments:
1. Bait and Switch? - Terry Woody (2022-12-29 04:56)
not true... - 3 replies
Read the whole comment and replies